About Us
---
Founded in 1973, Debnam's Paint and Body and Debnam's Wrecker Service serves the Greater Raleigh, NC area. Since our beginning, our body shop and wrecker service has earned a reputation for excellence. Here at Debnam's, we strive to exceed your expectations by providing competitive rates, friendly service and top-notch workmanship.
Family-owned and operated for over 40 years
For 4 decades, Debnam's Paint and Body and Debnam's Wrecker Service have built their reputation on providing their high quality repairs and outstanding customer service. Our repair services are the best in the area, and our collision and wrecker service prides itself on being able to be there wherever you need us, whenever you need us. We listen to your needs, and perform the repairs or maintenance your vehicle needs, quickly and efficiently.
At our shop, we take pride in our work. We are confident that we will exceed your expectations, and we offer a warranty on all of our work. (National Lifetime limited written repair warranty for workmanship including refinish, as long as you own the vehicle)
Please let us know how we can help you today!
Testimonials

---

I haven't picked up my totaled vehicle yet, and I will review again once I do that tomorrow, but I have no doubt whatsoever that I will be thoroughly satisfied with the quality of the work. I'm reviewing now based on my total surprise at the review prior that stated these people were rude, unprofessional, and no good to work with. That could not contradict more, my experience with them thus far. Not only did they work with me excessively…they kept my car on their lot while it took me weeks to decide whether or not to fix it, and didn't pressure me or hound me in any way, and crazy as it is to say I felt as if I were treated like family. I would absolutely use them and recommend them again and again!

randi.m.donohue

05/16/2013

Testimonials

---

I was very pleased with my experience here. During the recent ice/snow storm I was in an accident and I didn't know what to do – my husband was out of town, I didn't have another vehicle or even a ride home. Debnam's towed my vehicle, helped me to get a rental and made sure I understood how to file the claim with my insurance. They also did the repairs on my car – it looks great! They were so helpful and really did seem to care about me – I couldn't have asked for more.

bcollins027

02/06/2013

Testimonials

---

"Just a note to tell you how pleased I am with the fabulous job you did on my car…It looks even better than when I drove it out of the dealership in Arkansas in September of 2003. My family here in Zebulon had told me about your reputation and you sure have earned all the praises they passed on to me!"

Anonymous

05/16/2013

Testimonials

---

"The service I received was wonderful. I would highly recommend Debnam's to anyone. The personalized thank you card was a wonderful personal touch. I was also very pleased with the professionalism of the quote. It was very thorough and detailed. The repair is amazing, it's like it never happened! The skill staff answered all my questions and kept me informed of the timeline all the way through. I never had any problems getting a hold of the staff when I needed them. Debnam's also has superior customer service. The staff called Enterprise for me to have them come and pick me up. Thank you again!"

Anonymous

05/16/2013

Testimonials

---

"Wow, thank you for sharing the before and after pics. Your team really did a great job and we truly appreciate your work. We will continue to recommend your shop to anyone that needs auto repair. Thanks again!!"

Anonymous

05/16/2013

Testimonials

---

"Excellent, A+++, Thank you for your excellent work, and your friendly & courteous service. I am very impressed by your business."

Anonymous

07/16/2016

Testimonials

---

"I am completely satisfied and impressed with your work. Given the opportunity I will refer others to you."

Anonymous

02/05/2014

Testimonials

---

"Very warm reception, very professional, caring & attentive. Love you all!"

Anonymous

10/21/2017

Testimonials

---

"You all did an outstanding job. Great people to deal with. I recommend you all highly."

Anonymous

08/30/2018

Testimonials

---

"We are very pleased with the work. You are highly recommended. Thanks again!"

Anonymous

04/19/2015

Testimonials

---

I just had my third repair at Debnam Auto Body Repair in Knightdale. I simply cannot find a more professional, family owned auto body repair any where in this area. No matter what the repair from major collision to dents and scratches look no further then Debnam's. It's very rare these days to find such a friendly, down home approach to your auto repair needs that's why I will only trust Debnam's with my Lexus. Trust me, after three visits, I know these are the pros, Debnam Auto Body Repair of Knightdale.
Jim S.
Raleigh, NC

I just had my third repair at Debnam Auto Body Repair in Knightdale. I simply cannot find a more professional, family owned auto body repair any where in this area. No matter what the repair from major collision to dents and scratches look no further then Debnam's. It's very rare these days to find such… View Article

Testimonials

---

When I had a big car accident, I only considered Debnam's in Knightdale. I had heard so many positive people telling me it was the only place to go. They came and picked up my car, repaired it in a reasonable time frame. My car is a hybrid, they had to tow it to the dealer, have the battery removed, do the repairs, take it back and have it replaced. I never worried about the quality of time needed to do the work.
Nancy H.
Raleigh, NC

When I had a big car accident, I only considered Debnam's in Knightdale. I had heard so many positive people telling me it was the only place to go. They came and picked up my car, repaired it in a reasonable time frame. My car is a hybrid, they had to tow it to the… View Article
Before & After
---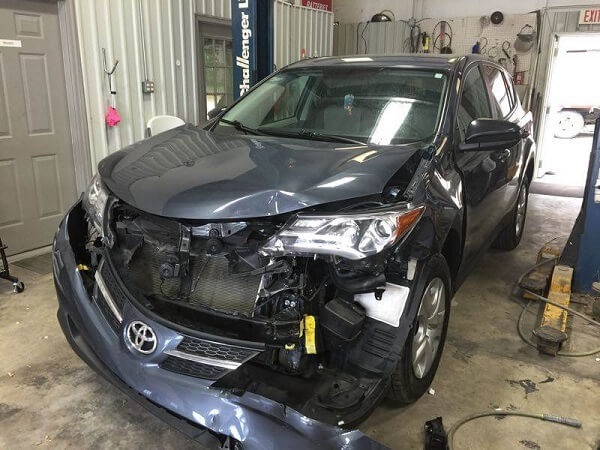 Before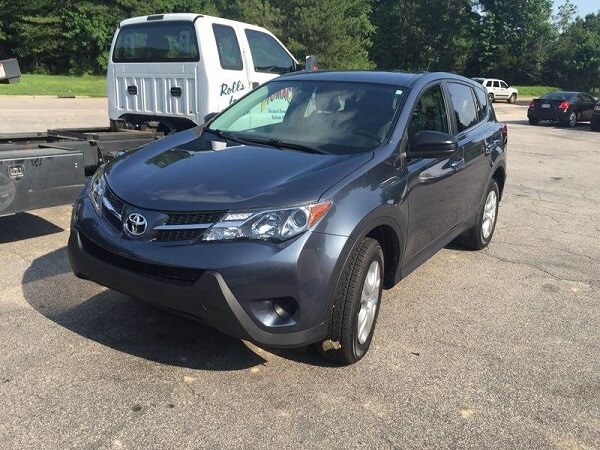 After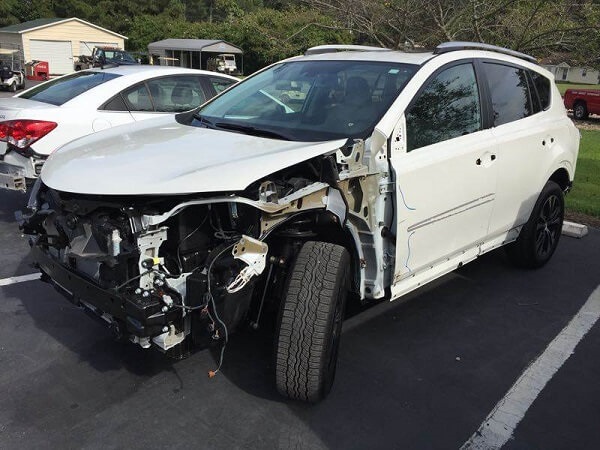 Before
After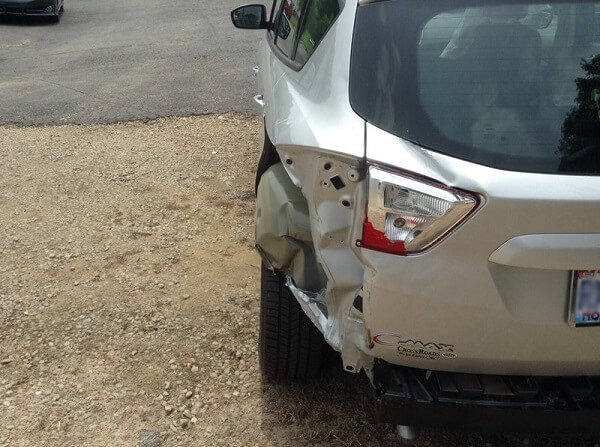 Before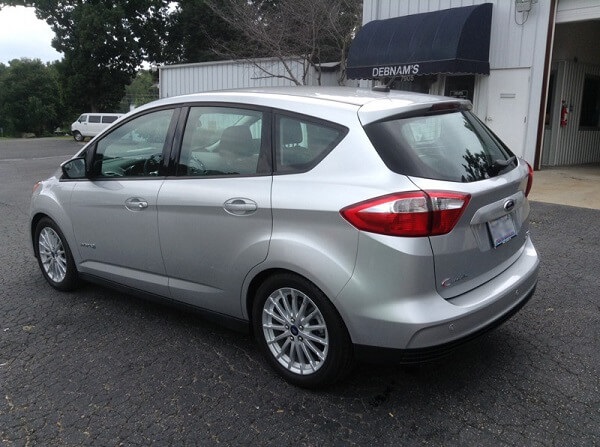 After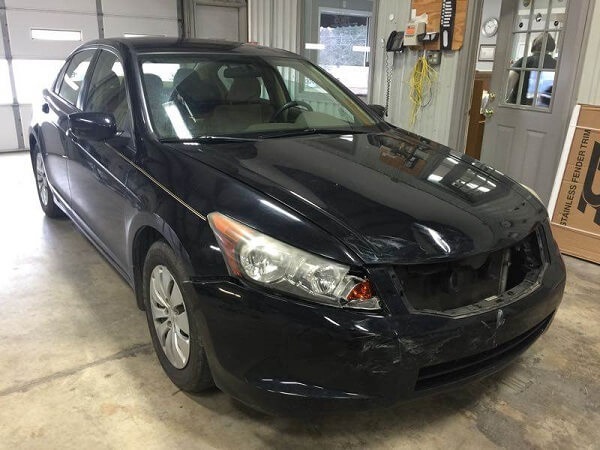 Before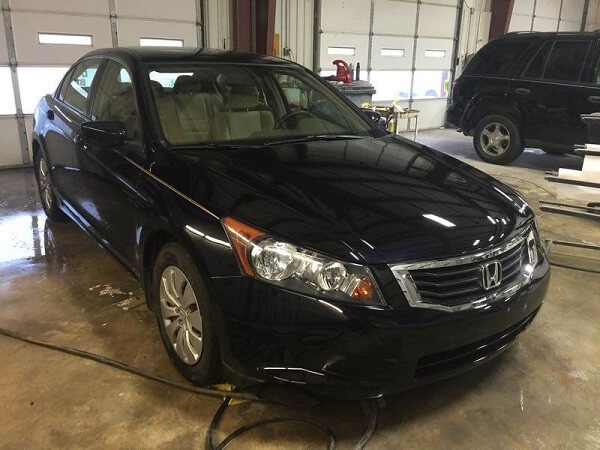 After